On September 22nd, several series of industrial digital cameras from DAHENG IMAGING received UL certification, which proves that DAHENG IMAGING industrial digital cameras are more in line with regulatory requirements in European and American countries for its high safety and reliability performance. DAHENG IMAGING has been actively applying for certification, up to now, all cameras from DAHENG support CE, RoHS, KC, and FCC certifications. We will always be committed to product quality, and taking this opportunity of obtaining UL certification, DAHENG IMAGING will be easier to further enter the international market and go get a share of the North American market.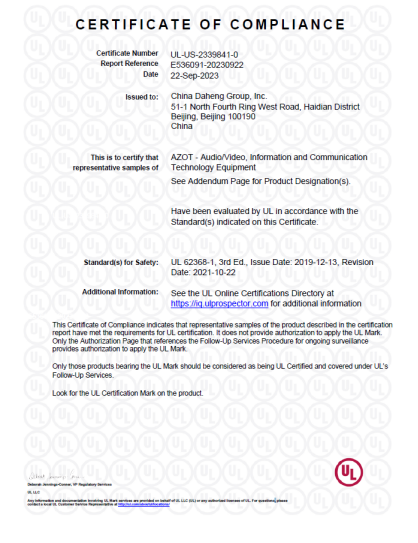 What is UL certification?
UL certification was established by UL Limited Liability Company, a global testing and certification agency and standard development agency in the United States. Since its establishment in 1894, UL has published nearly 1800 safety, quality, and sustainability standards, of which over 70% have become US national standards, and UL is also the development agency of Canadian national standards.
The above content is sourced from Baidu Baike.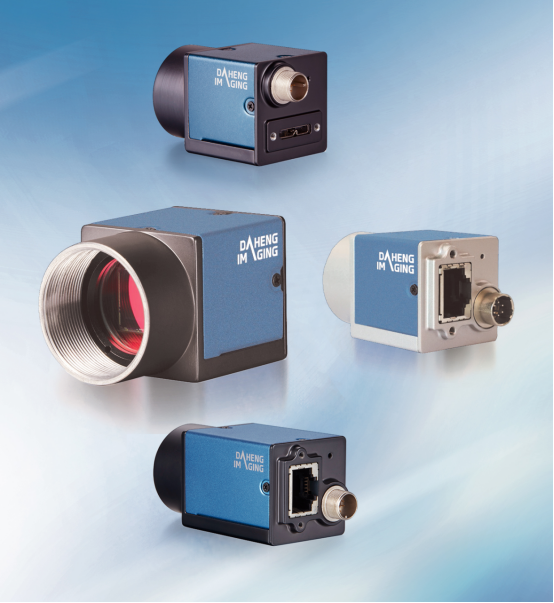 This certification is now limited to DAHENG's MERCRUY series industrial digital cameras, and the certification standards are valid for a long time. The following new models of this series will also be applicable to this certificate. Please call our customer service hotline at 400 999 7595 to get this certificate as your need.
In the past 32 years, DAHENG IMAGING has always adhered to the concept of "continuous innovation" and has never stopped making progress no matter how many honors we've received. We firmly believe that only by continuously providing customers with safe, reliable, cost-effective products and services can we achieve win-win in cooperation. We will always improve ourselves and have an international perspective to contribute a share of strength in practicing the beautiful vision of promoting social progress and development by using visual technology.