Exploration and Innovation
Date: July 7-10, 2021
Venue: Shanghai New International Expo Center(SNIEC)
Booth Number: E2.C06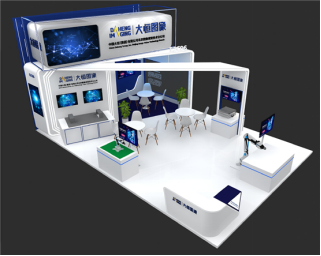 Shanghai International Assembly & Handling Technology Exhibition (AHTE) will be held in Shanghai New International Expo Center in July 7-10, 2021. DAHENG IMAGING has already have mature experience about assembly and transmission technology in the previous solutions. We are going to participate in this exhibition for the first time and we sincerely invite you to come with us at booth: E2.C06.
In this exhibition, we will mainly display the applications in the field of 3D vision and smart camera. Including:
1. PALLAS BOX series' smart vision system
2. PALLAS smart camera's code reading and automotive parts inspection system
3. 3D vision-guided assembly system
4. 3D vision pin inspection system
5. 3D spatial dimensioning system
PALLAS BOX series' smart vision system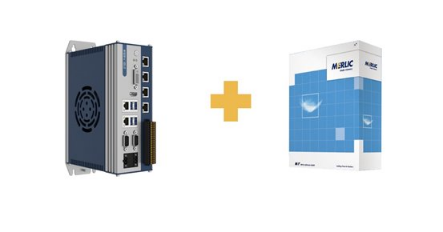 PALLAS BOX series is a high performance embedded smart vision system for automation and machine vision industry, integrating the PoE technology, light source controller and I/O interface all in one. In addition, the MERLIC software makes it a perfect vision platform because of the high computing power, high real-time performance and multi-functionality. Anyway, you can use our PALLAS BOX processing system with two MERCURY cameras included to inspect the automotive parts.
Operation Process
1. Write the main program using the drag-and-drop tool in MERLIC, customize the GUI interface in Designer to set up a suitable graphical interface.
2. The output control point of the PLC is connected to the GPIO port of the BOX's host for direct triggering.
3. MERLIC can send the result data through GPIO port, network port or serial port after processing.
Advantages
l Enable to run the independent programs simultaneously
l Switch the program quickly.
l Support a variety of PLC communication protocols (FINS protocol, ModbusTcp protocol, Mc protocol, S7 protocol, etc.), which can access to the PLC coil and register directly.
PALLAS smart camera's code reading and automotive parts inspection system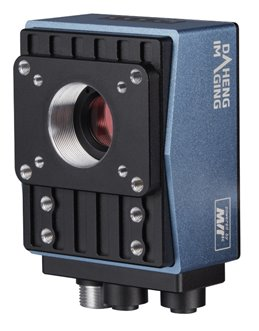 This system adopts DAHENG IMAGING's PALLAS series smart camera to realize dynamic code reading, locating and measurement of auto parts.
PALLAS 6513M/C-Mx series is equipped with Xilinx Zynq UltraScale+ MPSoC processor (quad-core A53@1.2GHz) and also Integrates the powerful graphical vision software, which provides you with rich vision tools and fast processing speed. At the same time, it can be easily used without user programming.
System building steps
1. Add code reading module and measurement module, use EasyTouch function for quick adjustment, real-time locating of materials and recognition of QR codes.
2. Customized GUI to design a perfectly suitable graphical interface.
3. Load the program into the camera and run it, then output the QR code in real time.