Vision China is a large-scale and authoritative machine vision exhibition in South China. This exhibition focuses on the core components and plug-ins of machine vision and brings together experts, scholars and technicians from all walks of life, which is an excellent platform for exhibitors to enhance their market competitiveness and find innovative solutions.
Previews:
1. DAHENG IMAGING's self-developed new products of MERCURY2 series camera & MARS 5GigE series camera
Translation of the picture:
Optimized hardware structure
More accurate sensor calibration
Robust housing design
Ultra-Short exposure time
Sharpness and noise reduction
MERCURY2 Series Camera
MERCURY2 cameras are optimized in terms of hardware structure with better electrical characteristics, more robust housing, and more advanced surface treatment compared with the 1st generation. As for features and performance, we've added more attributes to provide higher frame rates, shorter exposure time, and richer ISP functions (color correction and others).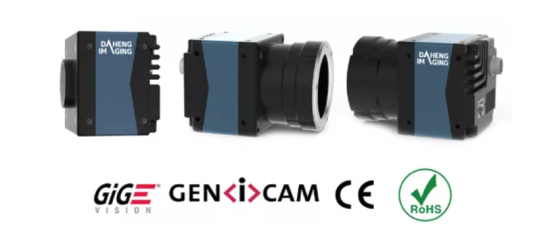 The new generation 5GigE interface MARS camera
l Bus speed can reach up to 600MB/s
l Fully compatible with GigE Vision protocol
l Transmission distance can reach 100 meters
l Compact body and high stability
l Ultra-low power consumption
l Compatible with GenICam™, which can help directly connect to HALCON and other third-party software
l Free SDK and rich source code examples for secondary development
l High cost performance
Both kind of cameras are particularly suitable for many typical machine vision applications and desktop applications.
2. PALLAS Series Smart Camera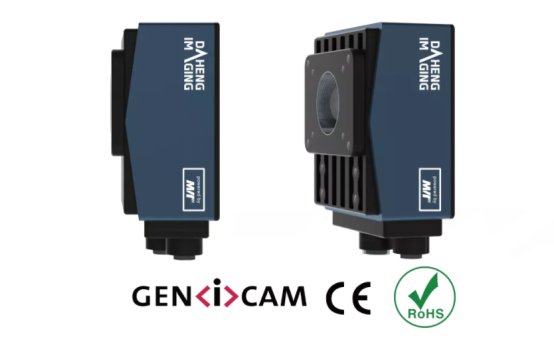 PALLAS series smart camera is also independently developed by DAHENG IMAGING, which adopts Xilinx (quad-core A53@1.2GHz) processor with fast processing speed and excellent performance, either integrates powerful graphical vision software to provide rich vision tools, enables easy operation without user programming. It has been successfully applied in the fields of industrial inspection, medical, scientific research, education and 3C, etc.
3. Deep Learning and Parallel Processing System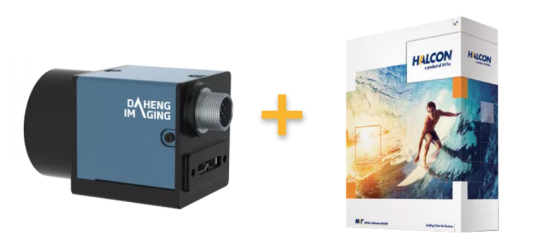 Deep Learning algorithm can be used to detect various irregularities and other defects that are difficult to detect by traditional algorithms without user programing, which is suitable for highly reflective and photic surfaces such as glasses, etc.
The three major functions of Deep Learning: defect detection, target localization and product classification are extremely suitable for surface quality detection, grasping and locating, product conformity assessment, classification and grading as well as many other applications.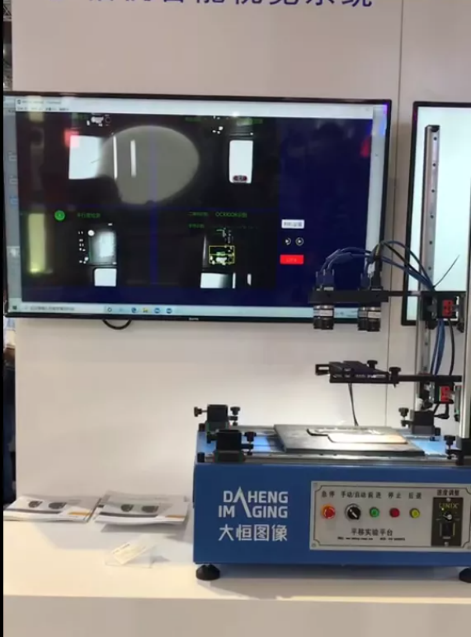 Powerful graphical software MERLIC can support parallel processing of multiple cameras, and the building of four cameras are independent among each other. It can realize QR code reading, scratch detection, OCR recognition and measurement respectively, and then display the outputs of each camera simultaneously on the front-end interface in a real time when it operate continuously.
See you at Shenzhen World Exhibition & Convention Center (Bao'an District), E10 Hall9.