Vision China 2021 will be held in Shanghai New International Expo Centre (SNIEC) from March 17 to 19. DAHENG IMAGING has already well prepared for this annual event and looking forward to show you a visual feast together with our colleagues, see us at W1.1432.
This time, DAHENG IMAGING will exhibit more than 20 sets of demo systems integrated the cutting edge technologies and reliable products, which covers "Deep Learning", "3D Vision", "Line Scan System", "Large Format", "Special Imaging", "High Speed Vision" and many other fields.
New systems as follows: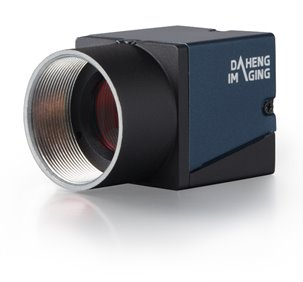 Internal residual stress detection system based on polarization camera
This system adopts DAHENG IMAGING polarization camera, which can display the quantitative measurement results (Stress Birefringence Field and Principal Stress Orientation) in real time.
Features
l High Efficiency: Display the quantitative measurement results in real time (available for online measurement).
l High Sensitivity: Double the sensitivity comparing with the traditional photoelastic method.
l Strong Objectivity: Avoid manual errors.
Applications
l Transparent glasses / Quartz device
l Injection molding device
l Mobile phone film
l SiC wafer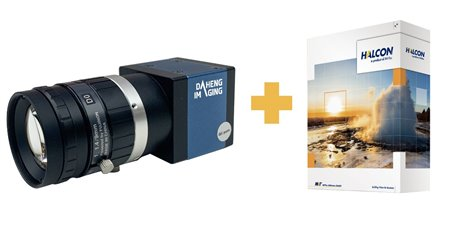 Deep learning anomaly detection system
The system adopts DAHENG IMAGING MERCURY camera and latest version of deep learning software to detect surface defects of semiconductor. And by using the Deep Learning Unsupervised Anomaly Detection network to inspect and locate defects (e.g. printing blur and misalignment, pin deformation and missing, package breakage, etc.) after getting images from the MERCURY camera.
Features
l Deep learning anomaly detection can be used to detect varies of irregular defects that are difficult to find by traditional algorithms
l Improved Shape-based Matching
l Enable to detect abnormalities even in high-reflective scenarios and other complex environment conditions (without user programming).
Applications
The four functions of Deep Learning Defects Detection, Target Location, Product Classification, and Outlier Detection can be applied to the following scenarios: surface quality inspection, grasping and positioning, product conformity assessment, classification, grading and detection even if a few samples are known.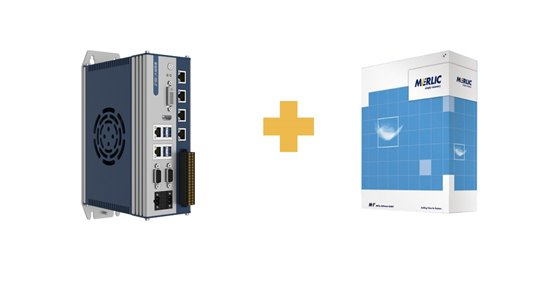 PALLAS BOX series smart vision system
PALLAS BOX series is a high performance embedded smart vision system for automation and machine vision industry, integrating the PoE technology, light source controller and I/O interface all in one. In addition, the MERLIC software makes it a perfect vision platform because of the high computing power, high real-time performance and multi-functionality.
Operation Process
1. Write the main program using the drag-and-drop tool in MERLIC, customize the GUI interface in Designer to set up a suitable graphical interface.
2. The output control point of the PLC is connected to the GPIO port of the BOX's host for direct triggering.
3. MERLIC can send the result data through GPIO port, network port or serial port after processing.
Advantages
l Enable to run the independent programs simultaneously
l Switch the program quickly
l Support a variety of PLC communication protocols (FINS protocol, ModbusTcp protocol, Mc protocol, S7 protocol, etc.), which can access to the PLC coil and register directly.
Subscribe us to learn more contents.
Our Booth Number: W1.1432