March 3 to 5, 2021, SPS-Industrial Automation Fair (SIAF) is about to open in Guangzhou. DAHENG IMAGING will meet you at this exhibition, our booth number: Hall13.2 F29.
We will bring multiple sets of automation related products to this exhibition, for instance, our self-developed area scan cameras, PALLAS series smart cameras, PALLAS BOX series smart vision system, high precision 3D vision inspection system and the popular deep learning inspection system. Now we are going to show you the new features about these systems in advance!
Reading and Measuring System of PALLAS smart cameras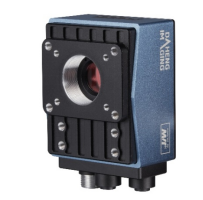 This system adopts DAHENG IMAGING PALLAS series smart camera and DAHENG IMAGING lens to realize the code reading and pin measurement functions.
PALLAS 6513M/C-Mx series is equipped with Xilinx Zynq UltraScale+ MPSoC processor (quad-core A53@1.2GHz) and also Integrates the powerful graphical vision software, which provides you with rich vision tools and fast processing speed. At the same time, it can be easily used without user programming.
Operation Steps:
1. Add code reading module and measurement module, use "EasyTouch" function to locate the materials in real time, identify the QR code and measure the pin's width.
2. Customized GUI to design a perfectly suitable graphical interface.
3. Load the program into the camera and run it, then output the QR code and the pin width data in real time.
PALLAS BOX series Smart Vision System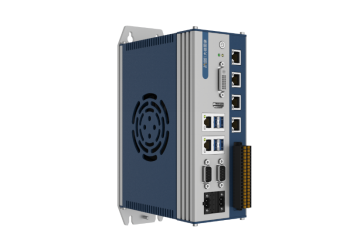 The system is composed of PALLAS BOX, MERLIC and GPIO, which integrates locating, identification, measurement, detection, trigger operation, PLC (Programmable Logic Controller) and interface display functions all in one to make sure the project operate quickly and easily.
Operation Steps:
1. Programming according to the project requirements
2. Take pictures when the PLC (Programmable Logic Controller) triggers the port
3. Output the results (alarm available)
Deep Learning Defect Inspection System

This system adopts DAHENG IMAGING MERCURY series camera and deep learning software to detect the surface defects of castings. For instance, it can locate the defects such as unevenness, deformation, bubbles, water ripple, folds, dark lines and other appearance problems through the deep learning algorithm after imaging by the MERCURY cameras.
Features:
l Deep learning algorithm can be used to detect varies of irregular defects that are difficult to find by traditional algorithms
l Enable to detect abnormalities even in high-reflective scenarios and other complex environment conditions (without user programming).
Applications:
The four functions of Deep Learning Defects Detection, Target Location, Product Classification, and Outlier Detection can be applied to the following scenarios: surface quality inspection, grasping and positioning, product conformity assessment, classification, grading and detection even if a few samples are known.
We'll be waiting for you at SPS-Industrial Automation Fair (SIAF) Guangzhou, see you soon in March!